"… the impacts of global warming are such that I have no hesitation in describing it as a 'weapon of mass destruction'".
- Sir John Houghton, former chief executive of the UK Meteorological Office and co-chair of the Scientific Assessment Working Group of the Intergovernmental Panel on Climate Change, The Guardian, 28 July 2003.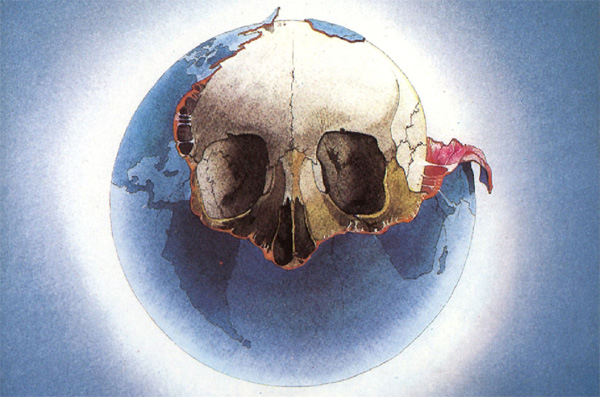 With all this sci-fi type talk about climate change and its supposedly-extreme consequences, one almost has to question the validity of all this hysteria. It all sounds like we're talking about the plot for a bad Hollywood movie. Hey, come to think of it, maybe we can get Bruce Willis to save the day! Dammit, where
is
Bruce when you need him?
Everyone is foaming at the mouth about the current climate-change talks in Bali. On the one end, we've got those who are trampling the earth with a furious dance of death and, on the other, we have the ones who are walking the walk of common sense. The prophets of doom are taking on the naysayers in a battle of wills that will change the face of the future.
But which is which? Which side is right? Whose side are you on? And does it all really matter in the end? Well... how the heck should we know?
We do know one thing though: we have put together a very grounded show for you this week, to help you contemplate the immensity of the issue. We'll be tossing Ian Astbury, Björk, David Bowie, Cradle Of Filth, Marilyn Manson, Placebo, The Smashing Pumpkins, Tristania, Tom Waits and Rob Zombie into one gigantic mix that you will no doubt enjoy! So don't miss it!
So, will cooler heads prevail? Or are we destined to run around with our heads on fire? Tune in this Monday from 9 to 10pm (eastern) and clear your mind of your earthly troubles with CHUO 89.1FM's "What the...?" - the only Radio With Multiple Personalities!!!
Please note that "What the...?" can also be heard on the web via
chuo.fm
State Of Mind:
numb
Aural Stimulation: Various Artists : '.2 Contamination (disc 2)'